Have you been watching Stylista? It's horrible, and yet, I can't stop watching it. Last week the challenge was straight from
The Devil Wears Prada
.
Ell
e
Fashion News Editor Anne Slowey and Creative Director Joe Zee required the contestants to identify party guests as they came to greet Anne.
As far as the teams' performance went, it was night and day. While I find Johanna fascinating, she and her team of Danielle and Kate (Boobs) really stunk up the party. When something is your job, you just can't say, "I don't know." Rule one.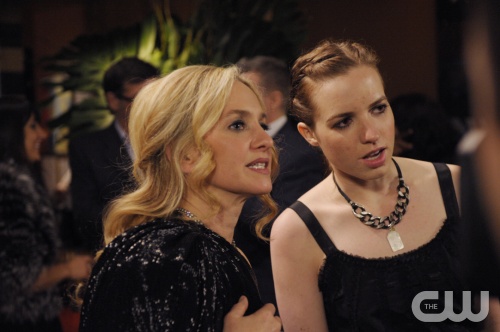 For the editorial challenge they had to make a party page featuring photos of the guests, something to make the reader feel like he or she had a secret window into the soiree. Which leads us to rule two: Fact check. The computers that they have to do their layouts--no internet? Were they not allowed to keep their binders of the guests? Both teams had inaccuracies in the editorial challenge, but Johanna's team completely misidentified someone. (Dyshaun's team misspelled a name.) I was said to see Danielle go, but I was glad it wasn't Johanna, because despite an incredible poor showing this past week, and I think she has a great deal of professional potential. I actually think Danielle has a lot of potential, too--she seems very young though. She seems like she has a good head on her shoulders, and she's able to work with what her mamma gave her. And of course Kate didn't go home, because girlfriend has magic boobs made of Teflon to deflect all blame.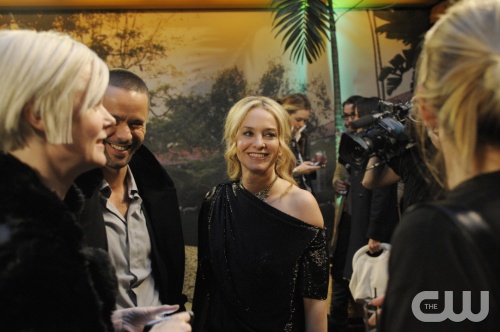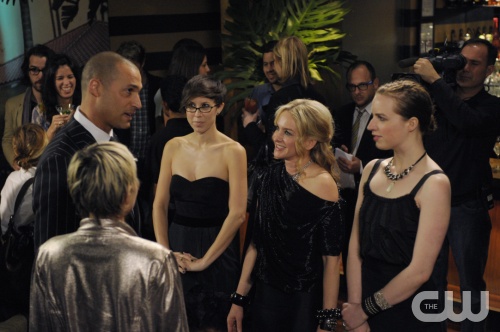 Oh, and what would the post be without a couple of gratuitous shots of Kate Lanphear and the notable fashion photographer Mr. Nigel Barker.