Yeah, I don't know either. The beautiful I understand, maybe the damned because I'm not making g's.
Boston has been really beautiful the last couple of days. I always say spring and fall in Boston remind me of why I love it. It's been around 60-65° and making me giddy with thoughts of walks through sun-dappled trees and outdoor cafes with warm latté. I was in such a mindset last Saturday, when I decided to throw caution to the wind and go shopping. I only stopped in two places really, but that was enough. The first was
Anthropologie
where I got some lovely, comfortable work clothes.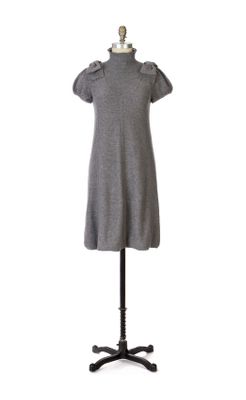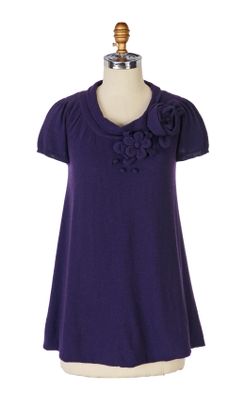 (Sorry for the image quality, Anthropologie.com)
The other store I stopped in?
Optical Shop of Aspen
where I found the Chanel Wayfarers I've been lusting after. I don't know if they look good or not, but I like them, and that's all that matters? When I told Wilson that I got new glasses, he asked me if they were sexy. I kind of laughed and showed him my RayBans. I'll let you know later if he finds them sexy, and I'll post pics so you can decide for yourself.
I was intent on posting an outfit last night, but when I got home I fell into my usual routine of getting into my pajamas straight away. Outfit posts to come this week though!
Also coming up this week? One of my favorite private sale communities,
Gilt
, is having a Marc by Marc Jacobs sale on Wednesday. It's invite only, so if you're interested, please let me know. If they had this dress, I would be happy forever and ever...
Or maybe this for work?
(Images:
Saks.com
)
I'm not holding my breath that they'll have these or even newer items, but I'm super excited to see the offerings nonetheless.

I'm also super excited for Miss Laurel who has been getting scouted in San Francisco! I can't even imagine that--possibly because I'm about a foot too short for the modeling industry. Anyway, I wanted to send some good luck vibes out to her. If you haven't seen her blog, check it out!